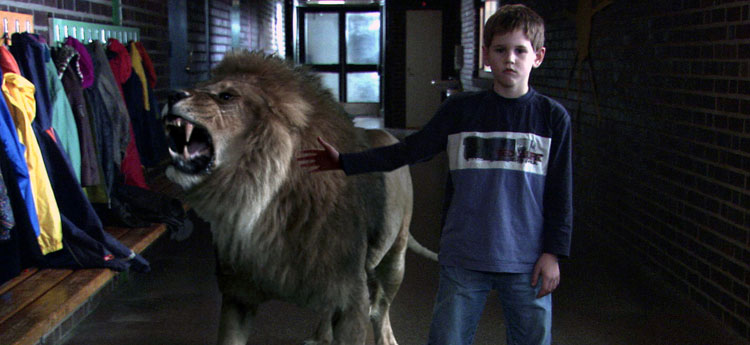 Strong as a lion
A film by Manne Lindwall
Cast : Eric Lager, Linus Nord, Lisa Lindgren, Magnus Krepper, Ebba Wickman, Irma Erixson
Simon is a troubled nine year old, and often lives in a fantasy world together with a lion as his trusted companion. ?In the jungle of the school yard Simon is harassed and bullied by 11 year old Alex. In his imagination Simon is a conquering hero but in reality he is a hapless victim and no match for Alex. And so Simon seeks the strength and courage that he lacks from his lion friend. ?One day, Simon's mother Karin meets a new man, Björn.  And soon Björn becomes Simons new hope for salvation. But it turns out that Björn is Alex's father. Naturally Karin and Björn know nothing of their boy's conflict and gladly inform them that they plan to move in together and form one big happy family...

Click to download
| | |
| --- | --- |
| Producers | Johan Fälemark, Joakim Hansson, Peter Hiltunen and Peter Possne |
| French Rights | Nordisk |
| Nationality | Sweden |
| Running time | 88 min |
| Gauge | 1:1,85 |
| Format | 35 mm |
| Color | Colour |
| Screenplay | Niklas Rockström, Mikael Bengtsson, Ola Höglund, Lovisa Löwhagen, Robert Ohlsson and Sara Wadell, Unlimited Stories |
| Cinematographer | Häkan Holmberg |
| Sound | Henrik Ohlin |
| Editor | Darek Hodor |
| Music | Bengt Nilsson |
© ninety seven film production and distribution
---