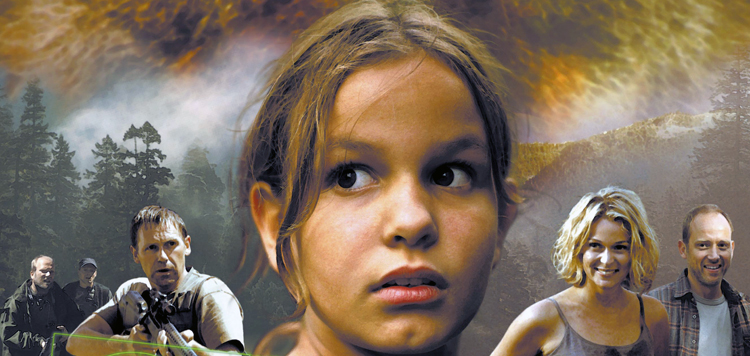 Wolf Summer
A film by Peder Norlund
Cast : Julia Boracco, Niklas James Knudsen, Samuel Fröler, Aksel Hennie, Åsne Seierstad, Line Verndal
When the summer course in outdoor climbing is cancelled, twelve year old Kim decides that she will solo climb "the East Wall" - a mountain ridge near the Norwegian-Swedish border - as her late father did when he was twelve.
Things do not turn out the way she planned.
Kim has a fall, is badly injured, and wakes up to a dramatic encounter with a wolf. Frightened and helpless, she is trapped in a wolf's den with a starving wolf cub. This is the beginning of an exceptional friendship.
Kim experiences her life's adventure this summer.

Chased by raging hunters, she is forced to take sides in a heated conflict between animal and man. WOLF SUMMER is the adventurous story of an unusual partnership and an even more unusual friendship between a child and a wild animal.
Click to download
| | |
| --- | --- |
| Producers | Axel Helgeland |
| Co-Producers | Ellen Jacobsen and Kaare Storemyr |
| French Rights | Nordisk |
| Nationality | Norway |
| Running time | 88 min |
| Gauge | 1:1,75 |
| Format | Digital Betacam |
| Color | Colour |
| Screenplay | Peder Norlund |
| Cinematographer | Harald G. Paalgard |
| Sound | Rune Palving |
| Editor | Zacklina Stojcevska |
| Music | Stefan Nilsson |
© ninety seven film production and distribution
---